UBET95 has emerged as a top online gambling destination for Filipino players seeking a diverse selection of casino games.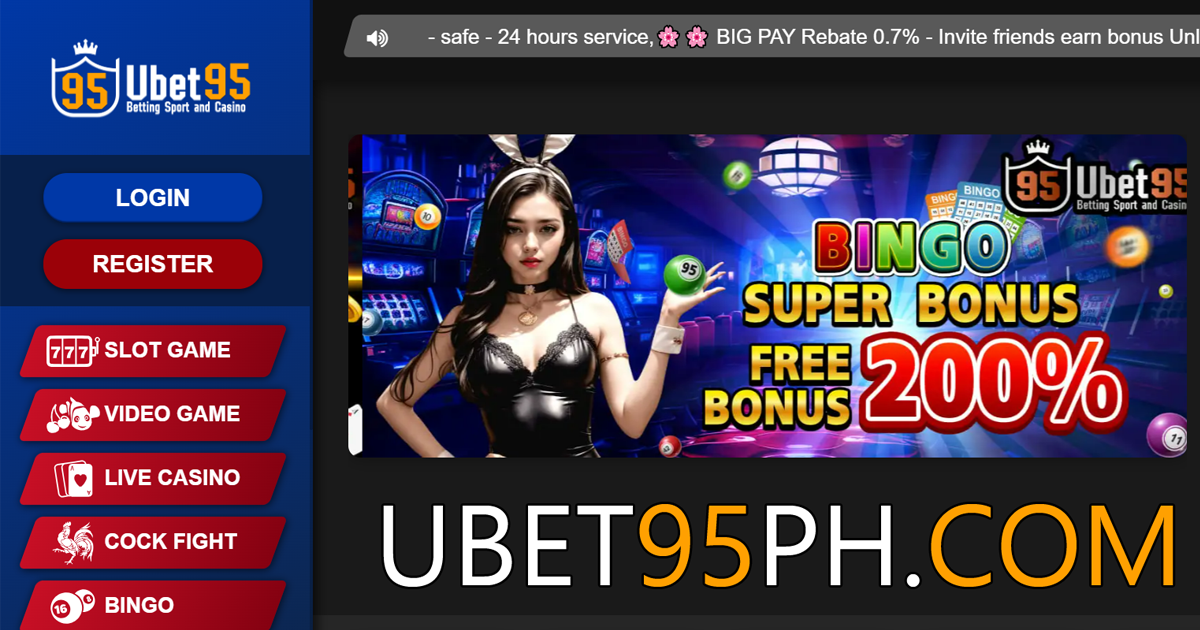 Originally launched in 2020, UBET95 operates under the umbrella of Asia Gaming Philippines Inc. It obtained approval from PAGCOR (Philippine Amusement and Gaming Corporation) to legally offer internet gambling services.
In just 2 years, UBET95 has become a prominent name in the Philippines iGaming sphere. It positions itself as a one-stop shop for online casino games, sportsbook and more.
UBET95's Partnership with Jili Gaming
A key factor in UBET95's growth is its exclusive partnership with leading casino game developer Jili Gaming.
Founded in 2019, Jili Gaming creates innovative and visually appealing online casino games. Their HTML5 games optimize seamlessly across devices.
UBET95 emerged as Jili Gaming's primary partner for the Philippines market. This provided UBET95 access to Jili's full catalog of 200+ HTML5 games to engage Filipino players.
Thanks to this win-win relationship, UBET95 has become the #1 Jili Gaming website in the country.
PAGCOR Authorization: A Mark of Trust
UBET95 holds an active gaming license from regulator PAGCOR. This authorization brings several benefits.
PAGCOR licensees like UBET95 must comply with strict consumer safety rules. This prevents unethical practices and builds trust. It regularly audits and monitors licensees to ensure game randomness and fair payouts. Players can rely on game integrity.
The PAGCOR seal confirms the legality of UBET95 in contrast to unauthorized offshore operators. It signals enhanced oversight and accountability.
For Filipino players, PAGCOR's approval is an assurance of security on UBET95.
Gaming Diversity on UBET95
Players can enjoy a vast selection of online casino games on UBET95 spanning various categories.
| Offerings at UBET95 | Description |
| --- | --- |
| Live Baccarat | UBET95 offers live dealer baccarat with attractive Filipina dealers and easy-to-use interfaces, providing a real-time gameplay experience for an authentic feel. |
| Online Slots | The slots lobby includes popular titles like Wild West, Tree of Fortune, Lucky Twins, Princess of Sky, and more, featuring immersive graphics and diverse themes. |
| Sportsbook | UBET95 allows betting on football, basketball, tennis, MMA, and e-sports with competitive odds, even though the sportsbook selection may be limited compared to other platforms. |
| Specialty Games | UBET95 provides unique games like online Fishing and Lotto, alongside arcade-style games, offering a diversified selection to cater to various preferences. |
Social Media Presence and Community Engagement
UBET95 leverages social media to build an engaged community and boost brand visibility.
The UBET95 Philippines private Facebook group has over 18,000 members. Members interact, post wins, give feedback, and access exclusive promos.
UBET95 also collaborates with live streaming platform SSBET77 to stream matches. The partnership helps attract and retain players.
By fostering a social community, UBET95 creates a personalized and interactive gambling experience beyond just the games.
Realistic Gaming: The UBET95 Promise
UBET95 positions itself on the key pillars of realism and innovation in both design and gameplay.
With cinematic graphics, realistic casino environments, life-like table animations and more, UBET95 games transport players into an immersive realm.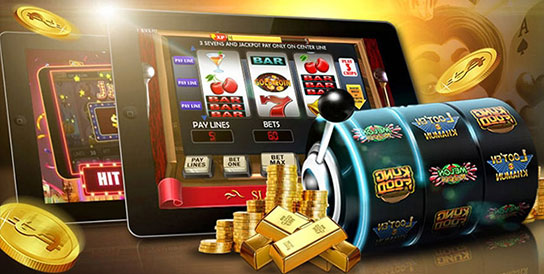 Responsiveness, smooth navigation and uninterrupted play enable users to game without hassles or lag on both mobile and desktop.
UBET95's emphasis on realism gives it an edge in engaging players.
User Experience on UBET95
UBET95 aims to provide a user-friendly experience right from signup to gameplay.
Registration
Creating an account is quick and easy. Users simply enter their name, mobile number, password and email. Signup immediately credits a welcome bonus.
Login and Account
Fast and secure login is facilitated via mobile number or account dashboard. The dashboard allows easy deposits, withdrawals and transaction tracking.
Intuitive Interface
Clean layouts, responsive design and thoughtful menus enhance navigability across desktop and mobile app. Players can easily discover games.
Ease of use allows first-timers to smoothly adapt to UBET95.
Special Promotions and Offers
UBET95 provides special deals and incentives to engage users.
| Promotion | Description |
| --- | --- |
| First Deposit Bonus | 100% match up to ₱10,000 |
| Daily Cashback | 10% cashback on losses up to ₱1,000 |
| Slot Tournaments | ₱100,000+ prize pools |
| Lucky Draw | Spin to win iPhone, gadgets, bonuses |
Other offers like reload bonuses, cashback rewards, slot tournaments and giveaways incentivize continued play and loyalty. Attractive promotions help player acquisition and retention on UBET95.
Safety Measures and Player Support
UBET95 employs various mechanisms to facilitate responsible and risk-free play. SSL encryption, secure transactions, KYC checks and data privacy protections safeguard users on the platform.
The UBET95 FAQ page provides guidance on account, payment and bonus-related queries. Responsible gambling tips are also shared.
For urgent issues, the 24/7 live chat, email and phone support assist users swiftly and resolve problems. UBET95's safety and service give Filipinos peace of mind while gaming.
Conclusion and Future Prospects
In conclusion, UBET95 has rapidly gained favor among online bettors owing to its diverse gaming catalog, realism and customer focus. As the Philippine internet gambling scene matures, UBET95 is poised for continued leadership through constant innovation. Prospects appear bright for UBET95 to cement itself as the platform of choice for an entertaining and safe online gambling experience. It sets the benchmark for how online gaming platforms can evolve further to enrich player satisfaction.
FAQs
What is UBET95 Philippines?
UBET95 Philippines is an advanced online gaming platform offering a broad spectrum of games, from casino classics to the latest digital attractions, all tailored for the Filipino market.
How can I register on UBET95?
Simply visit the official UBET95 Philippines website, click on 'Sign Up' or 'Register' and follow the step-by-step guidelines to create your account.
Is UBET95 a licensed gaming platform in the Philippines?
Yes, UBET95 operates with full compliance and necessary licenses, ensuring a safe and regulated gaming experience for Filipino users.
What types of games can I expect on UBET95?
UBET95 boasts an extensive library ranging from classic casino games like blackjack and roulette to modern slots, live dealer games, and more.
Does UBET95 offer bonuses or promotions?
Absolutely! UBET95 often provides welcome bonuses, daily promotions, and special offers. Check their 'Promotions' page for current details.
Is there a mobile application for UBET95 gaming?
While UBET95 is optimized for mobile browsers, for details about a dedicated app, you should refer to their official site or get in touch with their support team.
Which payment methods are accepted by UBET95?
UBET95 caters to a variety of payment options, such as credit/debit cards, bank transfers, e-wallets, and more. Their 'Payments' or 'Deposit' section will provide a comprehensive list.
How secure is the UBET95 platform?
UBET95 utilizes state-of-the-art security measures, including encryption protocols and secure servers, to ensure user data protection and provide a safe gaming environment.
What sets UBET95 apart from other online gaming platforms in the Philippines?
UBET95 distinguishes itself with its blend of a vast game collection, user-friendly interface, attractive promotions, and unparalleled customer service.
How can I reach out to UBET95's customer support for queries or issues?
UBET95 offers a robust customer support system. You can communicate with their team via live chat, email, or the provided phone numbers on their website.