The Philippine Amusement and Gaming Corporation (PAGCOR) is a government agency that regulates and licenses gambling in the country.
PAGCOR was established in 1976 to regulate, authorize, and provide gaming services to generate government revenue for socio-civic projects. It oversees all gaming operations from bingo to casinos to sports betting.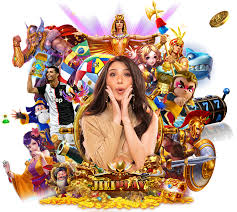 As the national gaming regulator, PAGCOR ensures compliance to rules and standards that provide fairness, safety, and responsible entertainment to citizens. It also promotes the Philippines as a gaming destination.
PAGCOR's Role in Online Casinos
With internet usage growing exponentially in the Philippines, PAGCOR is evolving regulations around online casinos.
PAGCOR outlines strict criteria around security, fairness, and responsible gaming for online casino operators to be accredited in the Philippines.
Licensed sites must implement RNG testing, data encryption, KYC rules, and AML monitoring aligned with PAGCOR standards. Players are also educated on responsible gaming habits.
Spotlight on PAGCOR Licensed Online Casinos
Let's look at some popular PAGCOR licensed online casino brands.
BET88.ph: Leading the Pack in Online Gaming
BET88 is a premier online gaming destination operated by Easyplay Online Group Inc and regulated by PAGCOR.
BET88 offers:
Online bingo across desktop and mobile
Competitive odds sports betting
100+slots and table games
Live casino with real dealers
Digit games, keno, scratchcards
BET88 guarantees fast and convenient payments using Dragonpay, Gcash, Instapay, Maya, and other popular local payment channels.
Crazywin.com.ph: A Blend of Traditional and Modern Gaming
Crazywin provides a wide gaming catalog from slots to sports betting.
Crazywin offers live baccarat, blackjack, roulette alongside hundreds of slots like Lucky Honey, Wild Guns, Ancient Egypt.
Casino Plus: Beyond Traditional Casino Gaming
Casino Plus incorporates niche games like videoke alongside casino staples.
Beyond bingo and live poker, Casino Plus offers unique games like Color Game and Spin O'Win based on player trends.
Trustworthiness of PAGCOR Licensed Casinos
The blue PAGCOR Licensed Casino seal signifies:
Adherence to strict fairness and transparency standards
Secure customer data and funds
Responsible, ethical gaming practices
Some licensed brands include:
OKBet.club
Lunagames.com
Pinoygames.com
Casino Midas
Pinoybet247
Users highlight that PAGCOR oversight gives assurance of legitimacy and safety. Licensing builds trust in platforms like BET88, Casino Plus, Lunagames and others.
Modern Payment Solutions in PAGCOR Online Casinos
PAGCOR online casinos adopt the latest payment technologies.
Many PAGCOR-regulated casinos now support GCash, the leading Filipino e-wallet. GCash enables instant deposits and cashouts for users.
Integration of GCash, Maya, GrabPay provides familiarity, security, and convenience for Filipino players through localized payment options.
PAGCOR's Leap into iGaming
PAGCOR is evolving from regulator to operator with plans to launch its own online casino.
PAGCOR aims to launch a world-class online casino under the brand Winford. It will compete directly with local and offshore operators.
As both regulator and participant, PAGCOR's online casino debut will disrupt the iGaming landscape. Competitors may need to revamp strategy and offerings to counter the state-backed Winford online casino.
Customer Support and Satisfaction
PAGCOR licensed online casinos provide dedicated 24/7 customer support through:
Live Chat – Get instant responses to queries
Email – Write for assistance on verification, payments, technical issues
Hotline – Speak to agents in English, Filipino, and other languages
Social Media – Facebook, Twitter, Instagram messaging
Support teams aim to resolve player queries promptly and guide them on responsible gaming practices. The high service standards required under PAGCOR oversight ensure users have a smooth experience on licensed Philippine online casinos.
Mobil app
PAGCOR online casinos like BET88 and Lunagames offer fully-functional, seamlessly performing mobile apps for iOS and Android.
Players can access the entire game catalog, promotions, transactions, support services, and more on the go. This mobile accessibility suits Filipino users who prefer gaming on smartphones and tablets versus desktops.
Popular Queries and Addressing Misconceptions
Let's address some common questions players have about PAGCOR and online gaming:
Can I play online casino in the Philippines? Debunking myths and concerns.
While land-based gaming is legal, online gambling falls into a gray area with no explicit provisions. However, Filipinos can play on licensed offshore online casinos that accept players from the Philippines.
Starting an online casino in the Philippines: Steps and legal considerations
Entities will need to obtain an offshore gaming license and meet PAGCOR's stringent criteria around security, fairness, protection of player interests and responsible gaming.
A breakdown of games under PAGCOR's oversight
PAGCOR regulates online casinos, sports betting, horse racing, poker, bingo, lotteries, and gaming terminals across the Philippines.
Conclusion and Future Outlook
PAGCOR has been instrumental in shaping the organized, regulated gaming industry in the Philippines. With internet penetration rising exponentially, PAGCOR is evolving its purview to include oversight over the online gaming space.
PAGCOR licensed online casinos provide a legal, responsible avenue for Filipino players to enjoy casino gaming, sports betting, bingo and more from home. As technology advances, PAGCOR aims to progress regulations in lockstep to ultimately benefit end users.
With innovations like launching its own online casino in the pipeline, PAGCOR is gearing up to lead iGaming oversight across Asia. Exciting times lie ahead for gaming enthusiasts in the Philippines and beyond.
FAQs
What is PAGCOR?
PAGCOR, or the Philippine Amusement and Gaming Corporation, is a government-owned and controlled corporation established to regulate all games of chance in the Philippines.
How has PAGCOR influenced the rise of online casinos in the Philippines?
PAGCOR has been instrumental in licensing and overseeing online casinos, ensuring they meet standards of fairness, security, and responsible gaming. Their guidelines and regulations have paved the way for the growth and integrity of the industry.
Is it safe to play on PAGCOR-approved online casinos?
Yes, PAGCOR-approved online casinos undergo rigorous evaluation to ensure they adhere to international standards of safety, game fairness, and player protection.
How does PAGCOR contribute to the country's revenue?
PAGCOR generates significant revenue from licensing fees, levies, and direct operations of its own casinos and games. These earnings contribute substantially to the national government's coffers, aiding in the funding of several socio-civic projects.
What is PAGCOR's stance on responsible gaming?
PAGCOR promotes responsible gaming by implementing measures like self-exclusion programs and actively educating the public about the dangers of gambling addiction.