The sports betting industry has exploded in popularity in the Philippines over the last few years. With so many sports to bet on and new betting platforms popping up constantly, it can be overwhelming trying to navigate sport prediction in the country. This comprehensive guide breaks down everything you need to know, from the most popular sports to bet on, to strategies for making smart wagers, and even a look at the legal landscape of sports betting.
An Introduction to Sport Prediction in the Philippines
Sports betting emerged in the Philippines in the 1930s when bets were placed on cockfighting and horse racing. In more recent years, the advent of online sportsbooks and mobile betting apps have made sports betting more accessible than ever before. Filipinos can now place wagers on major international sporting events as well as popular local leagues.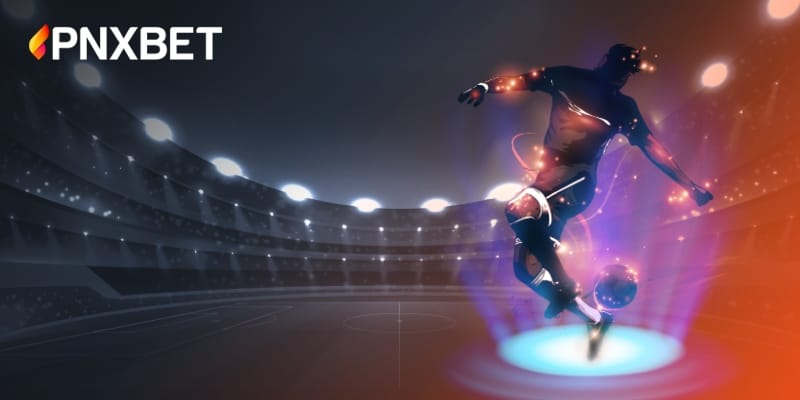 The most commonly bet on sports in the Philippines include:
Basketball – Particularly the PBA (Philippine Basketball Association) which is the first professional basketball league in Asia. The national team (Gilas Pilipinas) also attracts betting interest.
Boxing – Notable Filipino boxers like Manny Pacquiao and Nonito Donaire, along with major international fights, draw lots of betting action.
Football – The European leagues like the English Premier League and La Liga generate betting activity. The national Azkals team is growing in popularity.
Cockfighting – Known as "sabong" locally, this traditional sport remains popular to bet on.
UFC/MMA – Interest in the UFC and mixed martial arts has increased dramatically. Many top fighters hail from the Philippines.
Esports – Online betting on competitive video gaming has emerged as a rapidly growing market. Mobile Legends is an especially popular esports title.
Most major international sportsbooks like Bet365 and Pinnacle operate in the Philippines, along with some domestic operators. The government doesn't license offshore books, so the industry operates in a legal grey area. But sports betting remains very popular, especially among younger demographics.
Betting Strategies and Tips
Successfully predicting the outcome of sporting events requires research, knowledge of the sport, and strategic betting approaches. Here are some tips that can help give you an edge:
Shop for the best odds – Prices vary between bookmakers. Compare odds across multiple sites and place your wagers where you get the most value.
Stay disciplined – Don't chase losses or go on tilt. Stick to consistent staking plans and walk away when you've hit loss limits.
Manage your bankroll – Don't wager more than you can afford to lose. Use proper bankroll management to weather variance in results.
Do your homework – Know the teams, players, and stats thoroughly before making picks. Lineup changes, injuries, and home field advantage all impact results.
Stay objective – Don't let personal biases or allegiances influence betting decisions. Make picks based on data and analysis.
Bet against trends – Public perception tends to overvalue favorites. Successful handicapping means fading biased public money at times.
Take advantage of bonuses – Bookmaker bonuses like free bets and deposit matches can increase the value of your bankroll if used wisely.
Track your record – Keep detailed records of your bets to analyze what works and doesn't work over the long run.
Skillful application of sound handicapping fundamentals, patience, discipline, and betting value will lead to successful sport prediction in the long run.
Popular Sports to Bet On
The Philippines' diverse sports culture offers betting options year-round. While individual bettors may prefer wagering on specific sports, these are generally the most popular and mainstream betting markets:
Basketball
The PBA dominates basketball betting. The league has twelve teams and runs three conferences per season. Game totals, moneylines, spreads, and proposition bets are available. The national team (Gilas Pilipinas) is also popular to bet on in international tournaments like the FIBA World Cup and Asia Cup.
Boxing
Manny Pacquiao may be retired but boxing remains hugely popular. Upcoming bouts featuring Filipino contenders like Johnriel Casimero attract lots of betting. Big international bouts between stars like Tyson Fury and Oleksandr Usyk also generate action betting on the moneyline, total rounds, and method of victory.
Football
The English Premier League, Spanish La Liga, and Champions League are popular football leagues to bet on. Wagering also surrounds tournaments like the World Cup. Beyond European leagues, betting on the Philippine Azkals has taken off as the team becomes more competitive internationally.
Cockfighting
Though not as mainstream, the traditional sport of cockfighting maintains a consistent betting interest. Events happen regularly at local "sabong" cockpits. Betting options include match winners, tournament outrights, and proposition bets.
Esports
Esports betting has boomed thanks to online accessibility. Mobile Legends is an immensely popular multiplayer online battle arena title developed specifically for Southeast Asia bettors. Other games like Dota 2, League of Legends, Counterstrike, Overwatch, and Call of Duty also have plenty of esports betting markets.

This covers the major mainstream sports, but political events, entertainment, and financials also offer betting opportunities to knowledgeable handicappers.
Things to Know About the Legality of Sports Betting
The legal status of sports betting in the Philippines is rather complex:
There are no laws that explicitly make online sports betting illegal. However, gambling as a whole is prohibited under the Revised Penal Code.
Only state-run sweepstakes, lotteries, and horse race betting through the Philippine Racing Commission are explicitly legal.
The Cagayan Special Economic Zone and Freeport has licences issued to operate sportsbooks, but licencing is murky. Most major bookmakers operate offshore without licences.
Enforcement against illegal gambling is spotty. Some provinces crack down on unlicenced gambling operations while others operate with impunity.
Police have arrested small-scale operators of sports betting shops but do not systematically block access to major international bookmakers.
Legislators have proposed regulating the industry and taxing bookmakers. However, disputes over potential social impacts have stalled reform efforts.
In summary, sports betting occupies a very fluid grey area. The average Filipino punter generally gambles freely without fear of prosecution, especially with foreign online bookmakers, although localised repression happens. It remains to be seen whether greater regulation will eventually emerge.
FAQ About Sports Betting in the Philippines
Is sports betting legal in the Philippines?
Technically no, but major international bookmakers operate freely and most bettors wager worry-free due to lack of enforcement. The legal framework is uncertain and complex.
Can I bet using a local bookmaker account?
Yes, the Cagayan Freeport licencees allow you to create betting accounts with Philippine banks/e-wallets. However, most serious bettors in the Philippines prefer major international bookmakers.
What are the safest sports betting sites?
Look for established global brands like Bet365, Pinnacle, and Unibet for trust and security. Avoid unlicenced local operators.
Do online bookmakers accept Philippine banks?
Many support popular methods like GCash, bank transfer, and debit cards. Some even accept phone credit. However, access to payment processors varies between books.
What sports give me the best odds?
PBA, international football, and UFC/boxing offer the most attractive betting value and options. Niche sports can also give good odds due to unknown teams/leagues.
What tips can help me win bets?
Learn sports intricately, compare odds across books, ride hot streaks judiciously, and tail professional handicappers. Most importantly, be selective and bet with discipline.
Can I legally bet in person?
Some underground sportsbooks and cockfighting pits exist but carry legal risk. Your safest option is reputable online bookmakers. Land-based betting opportunities are limited.
So there you have it – a complete breakdown of sport prediction in the Philippines. Do thorough research before you wager, manage your money wisely, and bet responsibly. With the proper approach, sports betting can be an exciting entertainment product.