Baseball may lag behind basketball and boxing in mainstream popularity in the Philippines, but MLB betting presents savvy punters with a goldmine of wagering opportunities. With 30 teams playing 162 games per season, plus an exhaustive variety of bet types and constantly shifting odds, MLB provides a betting playground like no other sport.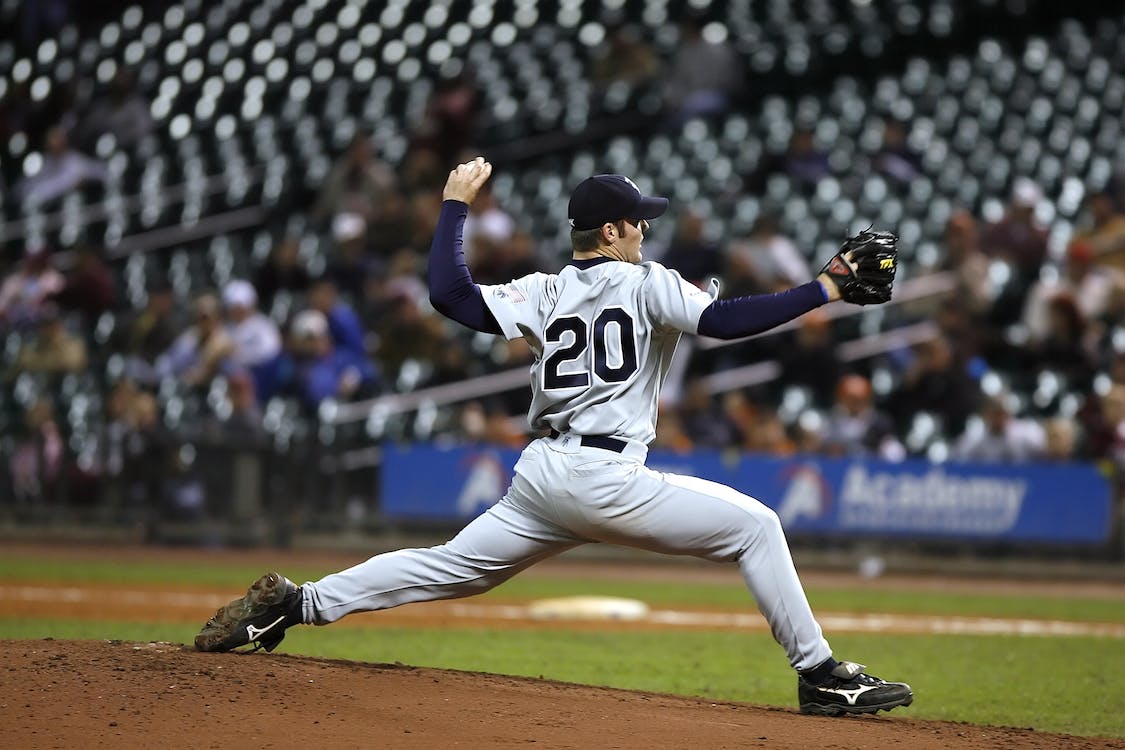 Navigating the MLB Betting Landscape
MLB betting spans far beyond picking winners and losers. Let's review the many ways to wager:
Moneyline – Betting on teams to win games outright
Run Line – Baseball's version of the point spread with a 1.5 run handicap
Totals – Wagering whether teams combine to score over or under a set run total
Alternate Lines – Adjusting lines and totals to shift odds/payouts
Player Props – Betting on player statistical output
Futures – Outright bets like season win totals and World Series champion
Live Betting – Wagering on in-game events as they unfold
This variety enables betting on any game angle, from slow starting pitchers to hot hitters. Understanding the intricacies of baseball is key to gaining an edge.
Handicapping and Predictive Data
In a sport ruled by streaks, trends and pitcher-hitter matchups, we must go beyond gut feel and analyze key data:
Starting Pitchers – Assessing opposing starters, recent form, skills, and splits against batters. This drives game outcomes.
Bullpens – A weak or overworked bullpen can make any lead precarious. Track past use and reliability.
Batting Lineups – Examine hitters' historical production and especially success rates against the starting pitcher.
Ballpark Factors – Some stadiums favor hitters while others benefit pitchers. Know the dynamics.
Weather Forecast – Wind, heat, and humidity all affect how far the ball travels.
Rest Days – Pitchers and hitters coming off extra rest or travel can disrupt normal performance.
Umpire Tendencies – Some umpires have bigger or smaller strike zones which impacts scoring.
By synthesizing all the above data points, we can project runs scored, identify betting value based on the odds, and maximize profit.
Developing an MLB Betting System
Successful MLB betting requires structure and consistency. Here are tips for building a winning system:
Maintain discipline in your staking and wagers. Never chase losses.
Stick to a specialty or angle you understand best rather than betting sporadically. Become an expert.
Shop for the best odds across multiple sportsbooks using odds comparison tools.
Always compare your projected lines to the available odds and bet on discrepancies.
Use strict money management. Bet 1-2% of your bankroll per wager to withstand variance.
Track your record over time in a spreadsheet or betting log to identify flaws and make adjustments. Avoid guesswork.
Let data drive decisions rather than emotions or allegiances to favorite teams or players. Be robotic.
Put in the work to refine your process continuously and you will reap the rewards long-term. There are no shortcuts to betting success.
Best Bets and Strategies to Target
While every game presents potential betting value, here are productive wagers to include in your arsenal:
First 5 Innings Lines – Wagering only on the opening 5 innings simplifies handicapping. Our starting pitcher data and matchup analysis bears the most weight before bullpens impact the game.
Underdogs After Losses – Fading or betting against teams off blowout losses often holds value, as oddsmakers overcorrect.
Divisional Dogs – Backing division rivals playing as underdogs against non-divisional opponents can pay off long-term due to familiarity between opponents.
Weeknight Totals – Under bets on late night West coast games between fatigued teams tend to fare well.
Starter Strikeout Props – Tracking starters with high swing-and-miss stuff in strikeout props will produce nice returns.
Weather Fades – Use weather forecasts to your advantage by betting against offenses in icy, windy or wet conditions.
We increase profitability by targeting reliable, high-value betting situations across the long 162 game season. Patience and selectivity are MLB betting musts.
Live Betting
No article on MLB wagering would be complete without touching on profitable live or in-game betting. With so much variance in baseball, we must stay engaged with games after the opening pitch.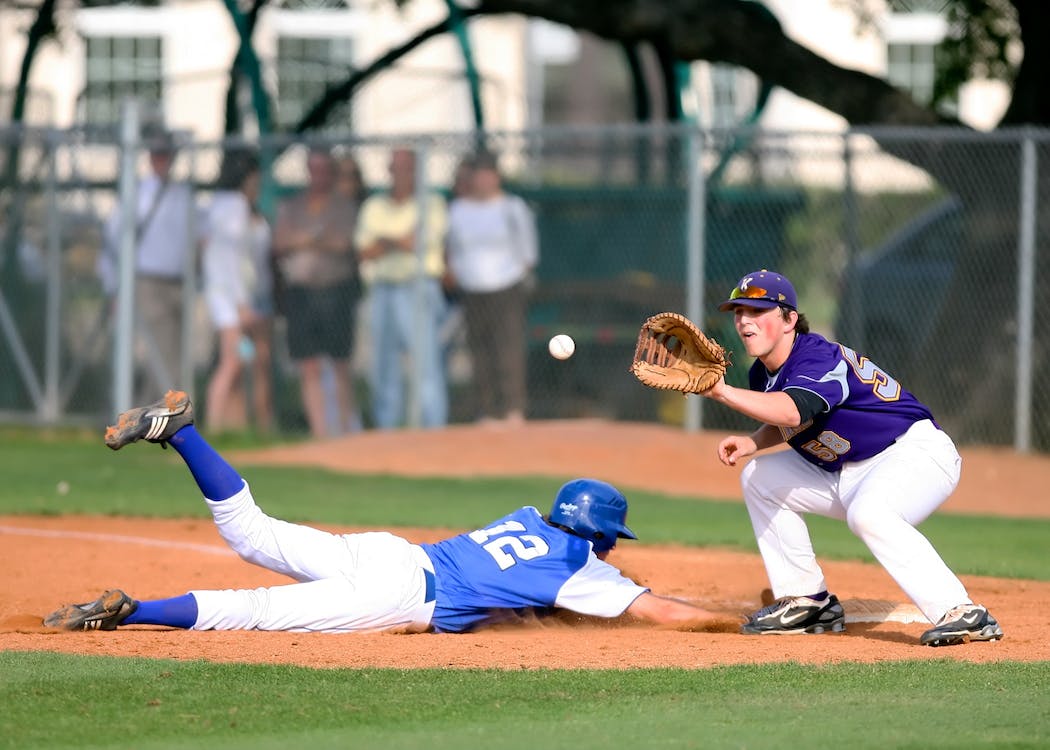 Watch for middle innings blowouts as potential spots to back losing teams at inflated odds. Similarly, large underdogs who jump out to early leads present live betting value to "sell high" by betting on the favorite.
Lastly, dramatic late-inning lead changes are commonplace in baseball, so we must stand ready to bet on comebacks and momentum shifts!
Futures and Outrights
In addition to betting on individual games, MLB futures provide ways to earn big payouts:
Division and League Winners – Study upcoming schedules, make projections, and bet on teams set to outplay expectations.
Team Season Wins – Project win totals yourself and compare to sportsbooks' over/unders to find discrepancies.
Awards – Player statistical prop futures offer strong outs to capitalize on. Identify underrated MVP, Cy Young, and ROY candidates.
World Series Winner – Consider playoff rotations and bullpens, rest advantages, and head-to-head records when handicapping the Fall Classic.
Success comes from projecting futures ahead of markets catching up with realities on the field. Get ahead of the curve.
Managing Your Bankroll
All the predictive data and systems mean little without proper money management. To survive the peaks and valleys of a 6+ month MLB season, you must:
Set a bankroll you can afford to risk – preferably at least 300 units.
Bet fixed percentages – between 1% and 5% of bankroll – per wager.
Divide funds across different bet types – spreads, totals, props, futures, etc.
Avoid chasing losses or deviating from your staking plan after bad days.
Withdraw profits regularly and force yourself to re-earn your initial bankroll.
Adhering religiously to a fixed staking approach allows you to withstand variance, ride out downswings, and bet with comfort knowing your bankroll is secure.
Final Tips and Common MLB Betting Mistakes to Avoid
Don't make bets based on public perception or hype. Rely on your own projections.
Avoid getting overly emotional or opinionated about teams. It clouds judgement.
Don't feel compelled to bet every game. Wait patiently for high-value situations.
Don't overreact to hot/cold streaks which leads to betting inflated lines.
Don't assume pitchers and hitters will sustain unsustainable high performance all season.
Don't forget to account for travel schedules and off-field context when projecting performance.
Key Takeaways
Use starting pitcher data, bullpens, lineups, park factors and more to project games.
Employ proper money management and record keeping to build a structured betting system.
Target reliable situations like first 5 innings bets, divisional dogs, and bad weather unders.
Live betting, futures, and World Series odds offer big payout potential.
Most importantly, stay disciplined and bet with your brain, not heart!
Follow these steps and MLB betting can become a major profit center for you in the Philippines all season long. Play ball!
FAQ
What are the most profitable MLB bets?
First 5 innings lines, divisional underdogs, starter strikeout props, and bad weather unders provide reliable value. There are many winning bet types if you put in work to gain an edge.
How much of a bankroll do I need?
Aim for a starting bankroll of at least 300 units and bet 1-5% of this per wager using a fixed staking plan. Proper money management is critical.
Can I bet on MLB from the Philippines?
Yes, most major online sportsbooks accept Filipino bettors. Just ensure you use legal, regulated sites for security.
How important is analyzing starting pitchers?
Extremely. Starting pitching matchups and data should form the core of your handicapping process. This is what largely dictates predicted run scoring.
What resources will improve my MLB betting?
Sites like RotoWire provide projections, splits, trends, lineup changes and injury news that give you an information edge over the sportsbooks.