In recent years, online casinos have become increasingly popular in the Philippines, driven by rising internet penetration and the advancement of the digital economy. One name that has emerged in this rapidly evolving domain is Philwin.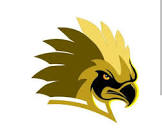 Philwin Casino positions itself as an exciting online gaming destination tailored for players in the Philippines. With the promise of a huge variety of casino games, attractive promotions, and convenient payment options for Filipinos, Philwin has been gaining significant traction.
This article aims to provide a comprehensive overview of Philwin, from its offerings and features to controversies around its operations in the Philippines.
Philwin's Online Presence
Philwin has cultivated an active community across popular social media platforms like Facebook. Its official Philwin Casino page has over 80,000 followers.
The page engages users through regular posts announcing promotions, new games, and platform updates. Visually rich content showcases the various games and experiences that Philwin provides.
Philwin also maintains active groups focused on games like baccarat, poker, and jackpot slots. The growing follower base and social media activity has amplified Philwin's reach exponentially across the Philippines.
Features and Offerings of Philwin Online Casino
Philwin offers a full-fledged online casino experience for Filipino players. Some key features include:
Games
Online slots, table games, arcade games, sports betting
Live casino with real human dealers
Philippines lotto and digit games
Payments
GCash, Maya, Paymaya, bank transfer
Cryptocurrency support
Promotions
100% welcome bonus up to ₱10,000
10% weekly cashback on losses
Birthday and holiday special offers
Others
VIP program for loyal players
Promise of responsible gaming and player protection
This combination of gaming variety, banking options, and rewards cater specifically to the Philippine market.
Controversies and Warnings
Despite its growing user base, Philwin Casino has been embroiled in certain controversies around its legitimacy in the Philippines.
In 2022, PAGCOR officially declared that Philwin Casino is not accredited or licensed in the country. The regulator warned users to be cautious when signing up on such unregulated entities.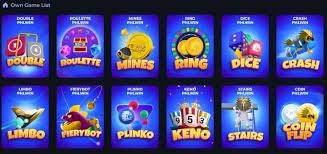 Online forums like Reddit feature many users reporting challenges with delayed or denied withdrawals when trying to cash out wins from Philwin. This has raised concerns regarding the platform's transparency.
Further, the use of influencers to promote Philwin Casino, often without proper disclosures, has come under scrutiny. Critics have called out the practice for potentially misleading and endorsing unlawful activity.
User Experience and Feedback
Analyzing user-generated content provides more insight into real experiences on Philwin Casino:
| Platform | Sample Review |
| --- | --- |
| Facebook | "I'm a regular player on Philwin. It's so much fun and pays out my withdrawals quickly." |
| YouTube | "I've been waiting months to withdraw my winnings from Philwin. They keep finding excuses to delay it." |
| TikTok | "Philwin Casino gave me a huge welcome bonus! You should sign up too." |
| Online Forums | "Don't trust Philwin. I've been unable to withdraw my ₱50,000 winnings since last year." |
While some report smooth play and speedy payouts, numerous users complain about delayed or denied withdrawals, account locks, and poor customer assistance. These mixed experiences exhibit the challenges players may encounter on Philwin.
Comparisons with Other Online Casinos
Philwin competes with other major online casinos like:
Peso777 – Popular live dealer games. Licensed and regulated.
Jackpot City – Huge selection of slots. Longstanding brand since 1998.
Swerte888 – Focus on Filipino players. PAGCOR accredited.
While Philwin offers features like language support for Filipinos, competitors have the advantages of proven licensing, history, variety, and localization that establishes them as more credible options for players.
Customer Support
Philwin Casino offers customer assistance through:
Email support
Social media messaging
Telephone hotline
However, users have complained about delayed or lacking responses for issues like verification, withdrawal assistance, and account support. Customer service appears to be an area requiring improvement.
Deposits and Withdrawals
Philwin Casino supports deposit methods like bank transfer, GCash, PayMaya, debit/credit cards, and cryptocurrency. Withdrawals are via bank transfer and digital wallets.
While deposits are usually credited instantly, withdrawals seem to be a major pain point with numerous users complaining about delays ranging from weeks to months. Lack of transparency around withdrawals needs to addressed.
Mobil app
Philwin Casino offers mobile apps for iOS and Android devices to access the platform on the go.
The apps enable playing slots, live casino games, sports betting, lotteries and more on smartphones and tablets conveniently. Intuitive mobile optimization is a strong suit.
However, the aforementioned transparency issues around withdrawal processing remain a concern in the mobile experience as well. Players have limited recourse in case of disputes.
Concluding Thoughts
In summary, Philwin Casino in the Philippines provides a feature-rich online gaming platform with extensive casino games, betting options, and slick interfaces across mobile and desktop.
However, the lack of transparent licensing, user complaints regarding withdrawal delays and poor customer support, and influencer marketing raise concerns about its legitimacy.
While Philwin's offerings seem compelling, users are advised to exercise caution and thoroughly verify credentials, regulation status, independent reviews before signup. With real money at stake, it is critical to validate the platform's security and fair play guarantees.
As the Philippine online casino industry matures, scrutiny and regulation will help differentiate credible, lawful operators from dubious entities. For now, discretion and research is essential for prospective players exploring entertaining yet secure iGaming options.
FAQs
What is Philwin?
Philwin is a premier online gaming platform in the Philippines, offering a diverse range of casino games, sports betting, and more for the discerning gamer.
How do I sign up for an account on Philwin?
To start your Philwin journey, visit our website, click on the 'Register' or 'Sign Up' button, and follow the guided steps to set up your account.
Is Philwin licensed and regulated?
Yes, Philwin operates under a strict regulatory framework and holds all necessary licenses, ensuring a safe and fair gaming environment for all its members.
What types of games can I play on Philwin?
Philwin boasts an extensive game library, encompassing slots, table games, live casino experiences, and a robust sports betting segment.
Are there any bonuses available for new players?
Absolutely! New members at Philwin are greeted with enticing bonuses and promotional offers. Make sure to visit our 'Promotions' page for all the latest deals.
How does Philwin ensure secure transactions?
Philwin employs top-tier encryption technologies and secure payment gateways to guarantee the safety and integrity of all transactions.
Can I play games on my mobile device?
Yes, Philwin's platform is fully optimized for mobile play, allowing you to game on-the-go with ease.
Who do I contact for support or queries?
Our dedicated support team is available 24/7 to assist you. You can reach out via the 'Contact Us' or 'Help' sections on our website.