Kawbet is an emerging online gaming platform making waves in the Philippine online casino scene. As an innovative social gaming software, Kawbet allows players to experience the thrill of casino games in a virtual setting. With the rise of internet connectivity and mobile technology in the Philippines, online casinos like Kawbet have become increasingly popular.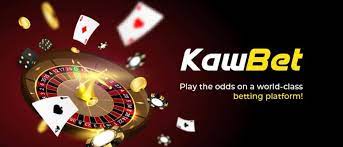 Overview
The Philippine gaming industry has grown rapidly over the past decade. By 2022, the casino gaming market was valued at over $4 billion, with online gaming rising to occupy a significant share. Kawbet entered the scene in 2020, quickly gaining traction among players looking for a modern online casino experience.
At its core, Kawbet emphasizes social engagement by facilitating the creation of online clubs and communities centered around casino gaming. This provides a unique twist to the conventional model of online casinos.
In addition, Kawbet's non-liability clause that delineates the platform's relationship with club owners allows for minimal legal and financial risks. This has enabled rapid growth, with Kawbet now offering a wide array of casino games to enthralled players across the Philippines.
Kawbet's Unique Features
A key differentiator of Kawbet is its focus on social gaming. Players can create or join clubs, invite friends, and interact while enjoying games together in a virtual casino-like setting. This social element enhances engagement and builds a sense of community.
Kawbet essentially functions as gaming software that club owners can utilize to build their own online casinos. Crucially, Kawbet disavows liability for any transactions between club owners and members. This non-liability clause has been pivotal to Kawbet's rise, minimizing legal hassles and allowing rapid expansion.
By framing itself primarily as a social gaming platform, Kawbet has innovatively leveraged technology to deliver a novel online casino experience in the Philippines.
Inside Kawbet's Offerings
Kawbet provides access to a wide selection of casino games that appeal to different player profiles. These include:
Casino games – Slots, roulette, baccarat, blackjack and more. Offering all the classics found in a real casino.
Live casino – Real-time streamed casino games with actual human dealers. Provides an authentic casino feel.
Pre-match – Betting on the outcomes of sports matches. Allows sports betting enthusiasts to wager virtually.
Kawbet also emphasizes secure transactions for deposits and withdrawals. Players can confidently deposit money into their Kawbet wallets using various e-wallet services and payment gateways. Withdrawals are seamless too, with winnings directly transferring into the payment option chosen. This financial security boosts player trust.
The platform's online nature coupled with live streaming and real-time engagement has made the Kawbet virtual casino experience hugely popular. Players enjoy the flexibility and interactivity of playing exciting games from anywhere at any time.
Bonuses and Promotions
Kawbet employs bonuses and promotions to continuously engage players and incentivize activity on the platform. These include:
Welcome bonuses for new players up to 100% of their first deposit
Weekly cashback rewards up to 10% for active players
Contest bonuses for meeting certain targets, e.g. highest number of spins
Occasional holiday bonuses on occasions like Chinese New Year
VIP loyalty program with escalating bonuses and rewards for top players
Such promotions strategically retain players while also acquiring new ones. The bonuses make gambling on Kawbet more rewarding.
Kawbet's Online Presence and Community Engagement
A key driver of Kawbet's popularity is its digital marketing and social media presence. Kawbet has an active Facebook page with over 300,000 followers. Regular posts update fans about new promotions, games, and platform news. This online engagement helps attract and retain players.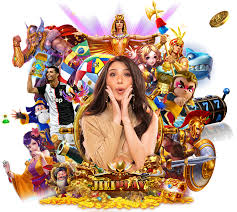 Kawbet also partners with influencers and other online casino platforms to improve its reach. For instance, its collaboration with Pnxbet, another emerging casino brand, enhanced Kawbet's visibility through co-promotions and reciprocal advertising.
Such partnerships lend Kawbet more credibility and trust in an industry rife with scams. By visibly addressing issues like gambling responsibility and platform legitimacy, Kawbet assuages player concerns around safety and security.
Behind the Scenes: The Entities Supporting Kawbet
While Kawbet originated in the Philippines, it relies on foreign technological infrastructure and support. Kawbet is powered by the software of House Technology Industries (HTI) based in Singapore. HTI provides the core gaming software and maintains the Kawbet platform.
Intriguingly, the state-led Tourism Promotions Board Philippines (TPB) has been vocal in promoting online casinos like Kawbet as part of the country's digital tourism push. By contributing to digital adoption, Kawbet supports TPB's vision to enhance tourism through digitalization.
Kawbet also has indirect links to the government. Its payment options include Gcash, a mobile wallet operated by Mynt, a fintech company owned by Globe Telecom and Ant Financial. One of Mynt's investors is the Philippines' National Development Company, a government-owned and controlled corporation.
Thus, Kawbet derives support from both government-linked entities as well as foreign technology partners. This institutional scaffolding has accelerated its ascent in the Philippine online casino space.
User's Guide to Kawbet
For an optimal experience on Kawbet, new players should adhere to the following user guide:
Registration – Creating an account is quick and requires just an email, password, and confirmation. Verify your email to complete registration.
Making a deposit – Fund your Kawbet wallet via various payment options like e-wallets or debit/credit cards. Minimum deposit is only ₱100.
Playing games – Tour the lobby to browse games. Tap any game icon to open the game. Familiarize yourself with the rules and interface before playing with real money.
Customer support – 24/7 customer service is available in case of any issues. Contact them via live chat for a swift response.
Responsible gambling – Set deposit, loss, and wager limits to avoid excessive gambling. Take breaks and take control of your gameplay.
Cashing out – Withdraw winnings securely back into your chosen payment option almost instantly. Minimum withdrawal is ₱100.
Ensuring full compliance with local laws and practices will enable new users to maximize their enjoyment of the Kawbet platform.
A Glimpse into the Payment Landscape
The Philippines, with its thriving online gambling scene, has seen numerous platforms vying for dominance. Among them, Kawbet stands out, not just for its game offerings but also for the variety of payment methods it offers to cater to the diverse needs of Filipino players. Here's an in-depth look into the payment methods facilitated by Kawbet in the Philippines:
1. Cryptocurrency: Leading with Bitcoin and Beyond
Bitcoin (BTC): Kawbet's foray into the digital currency world is led by Bitcoin, offering instant transactions with minimal fees.
Ethereum (ETH), Litecoin (LTC) & More: Beyond Bitcoin, Kawbet also integrates other leading cryptocurrencies, acknowledging the growing trend towards digital currencies in online gaming.
2. E-Wallets: Quick and Convenient
GCash: Recognizing its widespread use in the Philippines, Kawbet incorporates GCash, ensuring swift and hassle-free transactions.
PayMaya: Another popular choice, PayMaya provides a seamless deposit and withdrawal experience for users.
3. Credit and Debit Cards: Traditional Yet Time-Tested
VISA & MasterCard: While the digital payment landscape evolves, the reliability of VISA and MasterCard remains unmatched. Kawbet continues to support these major card brands for their global reach and trustworthiness.
4. Bank Transfers: Direct and Safe
Major Local Banks: By partnering with leading Philippine banks, Kawbet ensures that users can conduct sizable transactions directly through their bank accounts, eliminating intermediaries and ensuring security.
5. Mobile Payment Solutions
QR Code Payments: In line with the rising trend of QR-based payments, Kawbet offers a scan-to-pay feature, further simplifying the transaction process for mobile users.
6. Online Banking Platforms
InstaPay: Offering real-time electronic fund transfer services, InstaPay is a notable addition to Kawbet's payment arsenal.
In an era where payment preferences are as diverse as the gaming preferences themselves, Kawbet's versatile payment methods demonstrate its commitment to customer convenience. Whether it's the cutting-edge crypto payments or the traditional bank transfers, Kawbet ensures that every Filipino player finds a method tailored to their needs, making their gaming experience smooth from start to finish.
Kawbet in the Philippines: Mastering Mobile Gaming with its App
In the digital age, the intersection of convenience and gaming has birthed the rise of mobile applications for casinos. As Kawbet caters to the rapidly expanding Filipino market, its mobile app has become a pivotal part of its offerings. Let's explore how Kawbet's mobile application stands out in the Philippines' competitive online gaming landscape.
Seamless User Interface. Kawbet's mobile app boasts an intuitive and sleek design. This ensures players can navigate easily between different games, access their account settings, and manage their funds without any hassle.
Broad Game Selection. The app doesn't compromise on game variety. Players have access to a wide array of games from slots to live casino tables, ensuring they are never short of choices.
Real-time Live Gaming. Offering real-time streaming, the Kawbet app allows players to indulge in live casino games, bringing the authentic casino experience to the palm of their hands.
Secure Transactions. Security is paramount. The Kawbet app ensures all transactions are encrypted, allowing players to deposit and withdraw funds with confidence.
Customized Notifications. Players can stay updated with real-time notifications. Whether it's about a new game, a special promotion, or updates to the platform, users are always in the loop.
Compatibility Across Devices. The Kawbet app is designed to function seamlessly across various mobile devices, be it Android, iOS, or tablets. Regular updates ensure optimal performance and compatibility with the latest OS versions.
Integrated Customer Support. Incorporating its commitment to stellar customer support, the app features built-in live chat and support ticket options. Help is always just a tap away.
Bonus Features. Exclusive to app users, Kawbet often rolls out special bonuses and promotions. This further incentivizes players to use the app for their gaming endeavors.
Offline Mode. Recognizing connectivity issues, the Kawbet app has an offline mode. Players can access certain games without an active internet connection, ensuring uninterrupted fun.
The Kawbet mobile app signifies the platform's commitment to evolving with technological advancements and catering to the modern gamer's needs. As mobile gaming continues to dominate the Philippines' online casino scene, Kawbet is poised to lead with its well-crafted and comprehensive mobile application.
Customer Support
Online gambling platforms like Kawbet owe much of their success not just to the variety of games they offer, but also to the quality of support they provide. In a realm where uncertainties can arise anytime, it's paramount for platforms to have responsive, informed, and customer-friendly support systems. Let's delve deep into how Kawbet offers support to its players in the Philippines:
24/7 Live Chat: Always Available, Always Responsive. Kawbet prides itself on its Live Chat feature, which promises real-time solutions to players. Available round the clock, this service ensures that no query or issue goes unresolved.
Email Support: Detailed Queries and Feedback. For those who have detailed questions or prefer written communication, Kawbet provides dedicated email support. With a commitment to reply within a few hours, players can expect comprehensive answers to their concerns.
FAQ Section: Instant Answers to Common Questions. Kawbet's website features a comprehensive FAQ section, addressing a multitude of common queries ranging from account management, payment processes, game rules, and more. This self-help tool can be invaluable for new players.
Phone Support: Direct Conversations for Immediate Resolutions. Understanding the need for direct communication in certain situations, Kawbet has a helpline number that players can call. Trained professionals are on standby to assist with any concerns.
Social Media Channels: Engagement and Support in the Digital Age. Recognizing the importance of digital platforms, Kawbet maintains active profiles on popular social media sites like Facebook, Twitter, and Instagram. Apart from engaging content, these platforms also serve as an avenue for customer support.
Community Forums: Peer-to-Peer Assistance. Many a time, players prefer insights from fellow players. Kawbet encourages community forums where players can share experiences, offer tips, and help each other out, fostering a sense of community.
Language Support: Bridging Communication Gaps. Keeping in mind the diverse player base, Kawbet offers support in multiple languages. While Filipino and English are primary, support in other major languages ensures that the global player community feels at home.
Kawbet's robust support system stands testament to its player-centric approach. In a competitive landscape, it's not just about how players play but also about how they are treated. By ensuring that help is always at hand, Kawbet fortifies its position as a premier online gambling platform in the Philippines.
Conclusion and Future Outlook
Kawbet has dynamically disrupted the Philippine online gambling scene, leveraging innovative social gaming software and strategic partnerships. However, intensifying competition looms on the horizon.
As the online casino niche gets more crowded, Kawbet will need to consolidate its first-mover advantage and ramp up its community-building efforts. Doubling down on promotional campaigns and introducing more localized payment integrations can help Kawbet maintain its upward trajectory.
With internet penetration expanding, the Philippine market still offers fertile ground for growth. If Kawbet can constantly evolve and match user expectations, it can potentially secure itself as a top online casino brand in the country.
However, tighter regulations could emerge as a threat. To secure long-term viability, Kawbet needs to proactively self-regulate and partner with government agencies to shape a legal framework that enables sustainable growth.
In the fast-moving digital landscape, player loyalty and technology innovation will be key factors determining Kawbet's future standing. Maintaining competitive momentum through strategic consumer marketing and platform enhancements will be pivotal challenges as Kawbet levels up.
Frequently Asked Questions
Is Kawbet legal in the Philippines?
The legality of online casinos like Kawbet exists in a gray area. While gambling is restricted, there are no explicit laws banning online casinos. Kawbet emphasizes its role as a social gaming platform to stay on the right side of the law.
Can I play Kawbet games for free?
Yes, Kawbet allows you to play free demo versions of games just for fun without betting real money. Switch to real money play if you wish to activate bonuses and winnings.
What are the main payment options on Kawbet?
Kawbet accepts deposits and processes withdrawals via GCash, GrabPay, Paymaya, bank transfers, debit/credit cards and more. Minimum deposit and withdrawal is ₱100.
Is there a mobile app for Kawbet?
Yes, Kawbet has a dedicated app for Android and iOS devices. The app flawlessly mirrors the desktop experience with the added advantage of mobility.
How do I withdraw money from my Kawbet account?
In your account dashboard, click on Withdrawal and select your preferred withdrawal method. Enter amount, account details, and OTP to withdraw your winnings instantly.