Nexbetsports is an emerging online gambling and betting platform that has quickly gained popularity among Filipino punters over the past few years.
Nexbetsports was launched in 2020 and is operated by GHUB Tech LTD, a company licensed under First Cagayan Leisure and Resort Corporation. It is authorized and regulated by the Philippines Amusement and Gaming Corporation (PAGCOR) to offer online sports betting and gambling services in the country.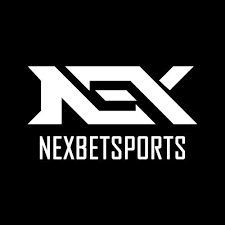 Nexbetsports' rise coincides with the rapid growth of internet penetration and smartphone adoption in the Philippines, which has led to a boom in online gambling. Filipinos now have easy access to betting sites like Nexbetsports to indulge in sports betting and casino games from the comfort of their homes. With youthful demographics and a propensity for gaming, the Filipino market presents an excellent opportunity for platforms like Nexbetsports.
Behind the Scenes: GHUB Tech LTD
While Nexbetsports fronts the user-facing operations, the back-end technology and infrastructure is provided by its parent company, GHUB Tech LTD.
Operational Years and Milestones from 2020-2023
2020 – Launched Nexbetsports after obtaining gaming license in the Philippines
2021 – Expanded Nexbetsports product portfolio beyond sportsbook to casino games and virtual sports.
2022 – User registrations crossed 100,000 driven by localized promotions and GCash integration.
2023 – Further growth plans include launching Nexbetsports mobile apps and expanding live betting features.
Though a relatively new player, GHUB Tech has shown ability to quickly adapt and evolve Nexbetsports to cater to the Filipino market within a short span.
Services Offered: Beyond Just Betting
Nexbetsports provides users a comprehensive suite of gambling and betting options beyond just sports betting.
Live Sports Betting
Bet on popular sports like basketball, soccer, tennis, MMA in real-time.
Competitive odds on moneyline, spreads, totals, props, and more.
Live streaming available for thousands of matches and events every month.
Pre-match Sports Betting
Bet on sports outcomes even before the matches begin.
Early bird odds and specials available.
Bet on Philippines leagues like UAAP and PBA.
Bet builder to create customized exotic wagers.
Casino Games
A wide selection of casino games is available including:
Slots – Book of Dead, Starburst, Wolf Gold, Gates of Olympus
Table Games – Blackjack, Roulette, Baccarat, Poker
Live Casino – Live Blackjack, Live Roulette, Live Baccarat
And more – Craps, Keno, Bingo, Lottery games
User Experience and Interface
The Nexbetsports website and mobile portal offer:
Intuitive navigation and betting interfaces
Instantaneous odds updates and bet placement
Seamless live streaming with lag-free video
Responsible gaming tools for protection
Dedicated Filipino customer support via live chat
This comprehensive range of betting and gambling products delivers a versatile platform for Filipino punters.
Payment and Transactions: Embracing Modern Solutions
Nexbetsports uses various fast and convenient payment methods preferred by Filipino punters.
GCash integration in 2021 unlocked key benefits:
Seamless deposits and withdrawals via Philippines' most popular e-wallet.
Caters perfectly to GCash's over 48 million users in the Philippines.
Helps drive financial inclusion by accepting GCash from unbanked punters too.
Advantages of Using GCash for Online Gambling
Instant deposits and fast withdrawals to/from GCash wallet.
No need for credit/debit cards. Just link GCash mobile number.
Enhanced security with GCash PIN protection.
Accepts GCash payments from major Philippine telcos like Globe, Smart and TNT.
The "Fastest Ci/Co" Advantage
By integrating GCash and other e-wallets, Nexbetsports offers the fastest cash-in and cash-out services compared to competitors – usually within minutes. This allows Filipino punters to instantly start betting and conveniently withdraw their winnings.
GCash integration and quick ci/co turnaround gives Nexbetsports an edge in catering to the needs of Filipino bettors.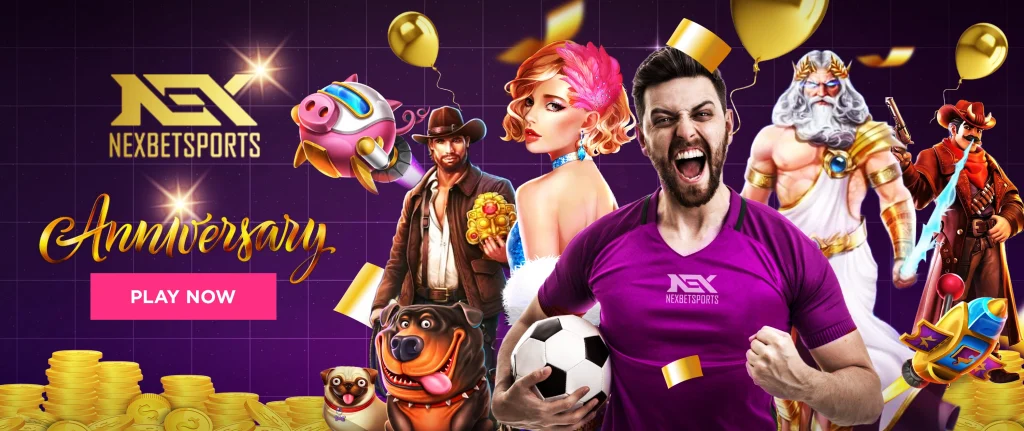 Nexbetsports on Social Media: TikTok Presence
In line with current trends, Nexbetsports uses platforms like TikTok to engage prospective punters, especially millennials and Gen Z.
Content Strategy and Audience Engagement
Nexbetsports uses a variety of content formats to attract Filipino punters on TikTok:
Educational content – Explainer videos on sports betting
Engaging videos – Short clips with text/graphics on latest promos and odds
Behind the scenes – Glimpses of company events and team bonding activities
User generated content – Re-sharing and reacting to users' big win videos
Importance of Multi-Platform Presence
By leveraging platforms like TikTok, Nexbetsports aims to:
Increase brand awareness among the younger demographics
Establish thought leadership in sports betting education
Promote products and offers in an engaging manner
Develop stronger relationships with users
Ultimately acquire more customers for its betting platform
A strong multi-channel presence is key for brands to thrive in today's digital landscape.
Promotions and Incentives: Attracting the Filipino Punter
Nexbetsports employs strategic promotions to attract and retain Filipino punters.
| Overview of Free Bonus Registration Scheme | Other Promotions and Discounts |
| --- | --- |
| New users get ₱1000 signup bonus upon registration | 25% deposit match bonus up to ₱5000 |
| Low 1x wagering requirement | 10% weekly cashback on net losses |
| Fast and hassle-free registration process | Birthday free spins and bonus credits |
| | Live betting insurance and other event-based specials |
Nexbetsports also plans to launch a full-fledged loyalty program in 2023 to further boost customer retention.
Collaborations and Ties: Affiliations with Notable Entities
Nexbetsports enjoys strategic affiliations with government organizations in the Philippines tourism sector. It has been featured and recommended as an accredited sports betting platform on the official websites of:
Site is linked as part of the 'Leisure and Gaming' recommendations for tourists. Nexbetsports PH is listed under the 'Where to Go – Gaming Zones' section.
These mentions on government tourism platforms lend legitimacy and build trust for Nexbetsports among Filipino punters.
Benefits include:
Positioning Nexbetsports as a verified and recommended platform
Increased brand visibility and discovery by tourists exploring Philippines' gaming scene
Helps drive registrations from new punters
Provides a stamp of approval from government bodies
These strategic affiliations provide Nexbetsports greater credibility and authority in the Filipino gambling market.
User Feedback: Reviews and Ratings
User-generated reviews and ratings provide insight into Nexbetsports' perception among Filipino punters.
Nexbetsports' Presence on Facebook
With 2000+ followers, Nexbetsports maintains an active Facebook presence featuring latest promotions and updates.
Positive user reviews and recommendations on social media platforms like Facebook build trust and credibility for online gambling brands like Nexbetsports seeking to make their mark in a new market like the Philippines. This user generated content helps attract new registrations from punters who rely heavily on reviews before signing up on gaming sites.
Safety, Security and Legitimacy: Addressing Concerns
Being a relatively new entrant, Nexbetsports needs to address user concerns around safety and legitimacy.
While online gambling is banned in many parts of the world, it is legal and regulated in progressive countries like the Philippines.
All major online betting operators like Nexbetsports are licensed and compliant with local gaming regulations. They undergo regular audits to ensure fair play.
These lawful sites promote responsible gaming in a secure environment. They offer a safer alternative compared to unauthorized offshore gambling sites or illegal underground gambling dens.
Discussing Nexbetsports' Safety Measures
Nexbetsports employs various security measures to guarantee user protection:
SSL encryption of all financial transactions and personal data
KYC user verification procedures for identity checks
Secure cashier with PCI DSS compliance for card payments
Regular cybersecurity assessments to prevent hacking attempts
Dedicated customer support team to handle user queries
Robust safety protocols ensure Nexbetsports provides a legitimate and ethical betting experience for Filipino punters.
Conclusion: The Future of Nexbetsports in the Philippines
In summary, Nexbetsports has quickly established itself as a top betting and gambling site catering to the needs of the burgeoning Filipino market. Its strategic embrace of platforms like GCash and TikTok demonstrates an ability to localize and adapt.
Nexbetsports is well-poised for further growth as it plans to:
Launch dedicated mobile apps
Expand live in-game betting features
Introduce more Philippines-centric payment options like Dragonpay and PayMaya
Tie up with Filipino celebrities and influencers
Offer bespoke promotions like reduced basketball betting margins
As Nexbetsports expands its services tailored to Filipinos and improves awareness through promotions and partnerships, it is likely to consolidate its position as a top online gambling destination in the Philippines.
FAQs
What is NexBetsports Philippines?
NexBetsports Philippines is a premier online sports betting platform that offers a variety of wagering options tailored for the Filipino market.
How do I register on NexBetsports?
To join NexBetsports, visit their official website, click on the 'Register' or 'Join Now' button, and follow the step-by-step registration instructions.
Is NexBetsports licensed for operation in the Philippines?
Absolutely! NexBetsports operates with all necessary licenses, ensuring a safe and regulated betting environment for all its users in the Philippines.
Which sports are available for betting on NexBetsports?
NexBetsports offers a wide spectrum of sports, including basketball, football, baseball, tennis, and many more, catering to the diverse preferences of Filipino bettors.
Do they offer a welcome bonus for new users?
Yes, NexBetsports typically provides a welcome bonus for new registrations. For the latest offers, check the 'Promotions' page on their website.
Is there a mobile app available for NexBetsports?
NexBetsports is optimized for mobile browsing. For specific details regarding a dedicated mobile app, it's best to refer to their official website.
Which payment methods does NexBetsports accept?
NexBetsports supports various payment options, including bank transfers, e-wallets, and credit/debit cards. Visit their 'Payments' or 'Banking' section for a comprehensive list.
How does NexBetsports ensure the security of its users?
NexBetsports employs advanced security protocols and state-of-the-art encryption to protect user data and ensure a safe betting environment.
Why should I choose NexBetsports over other sports betting platforms in the Philippines?
NexBetsports stands out due to its user-friendly interface, vast selection of sports, competitive odds, and dedication to customer satisfaction.
How can I get in touch with NexBetsports customer support?
NexBetsports provides round-the-clock customer support. Users can reach out via live chat, email, or the provided contact numbers for any assistance or queries.