The Premier Volleyball League (PVL) marks a historic milestone in Philippine sports as the first-ever professional women's volleyball league in the country. Founded in 2016, PVL built on the popularity of collegiate volleyball and provided a platform for Filipina athletes to pursue the sport professionally. Over the years, PVL has cemented itself as a premier volleyball league that fans can enjoy live and online.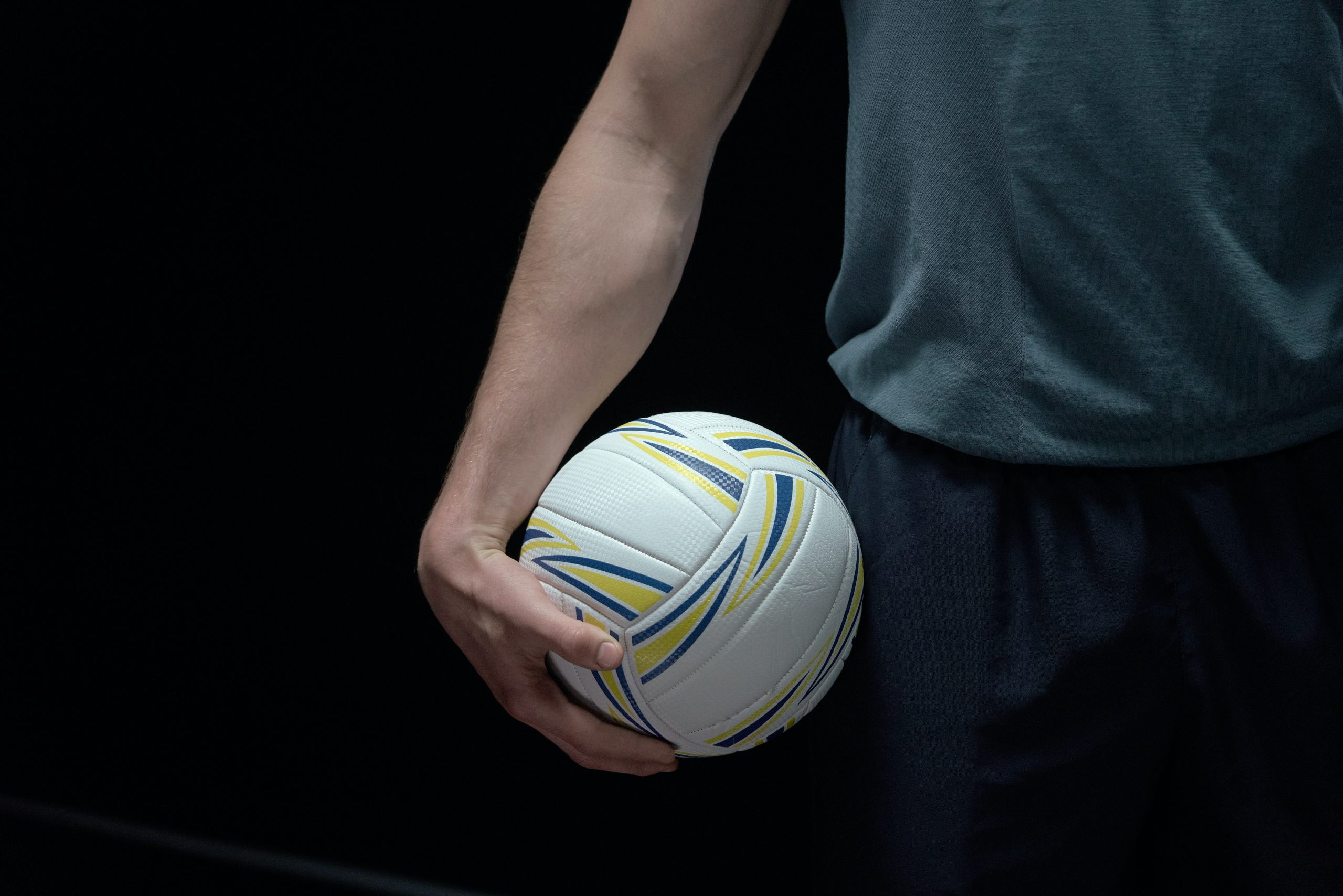 As the Philippines' only professional volleyball league, PVL plays a pivotal role in advancing the sport throughout the nation. The league has paved the way for greater participation of women in professional sports. It has also enabled volleyball to gain more prominence as a spectator sport locally. Ultimately, PVL's success demonstrates the potential for growth of women's sports with the right structure and exposure.
PVL's Digital Footprint
A key part of PVL's identity lies in its strong digital presence across various platforms.
The PVL Website
The official PVL website (www.premiervolleyballleague.com) serves as a one-stop hub for all things PVL. Fans can catch live games, view photos and videos, check schedules and announcements, purchase tickets, and more. The website brings much of the live volleyball action directly to devices and screens of fans.
Social Media Presence
Beyond its website, PVL has active social media accounts on Facebook (Premier Volleyball League), Twitter (@PVLph), and YouTube (Premier Volleyball League). These platforms provide regular updates, live streaming, behind-the-scenes content and help PVL build an online community of volleyball supporters. PVL's digital media allows fans to stay connected even when they cannot attend games in person.
Top 5 PVL Teams on Facebook:
Creamline Cool Smashers (556K followers)
Petro Gazz Angels (333K followers)
Choco Mucho Flying Titans (331K followers)
Chery Tiggo Crossovers (330K followers)
Cignal HD Spikers (273K followers)
Watching PVL Live: Different Platforms
One of PVL's major draws is the ability to watch high-quality volleyball matches live. Fans can tune in through traditional TV broadcasts or live streams available online.
Television Broadcasts
PVL games air live on the sports channel One Sports. The channel provides expert commentary, player profiles, analytics and more during its PVL coverage. However, One Sports requires a cable or satellite subscription.
Online Live Streaming
For cord-cutters and mobile viewers, PVL offers online live streaming options. Platforms like KUMU provide free live broadcasts of select PVL games. The streams have vernacular commentary to make matches more accessible. PVL's official website also offers live streaming passes for a subscription fee.
Moreover, mobile providers like Cignal Play offer affordable PVL live streaming packages. These make PVL's games viewable on laptops, tablets and smartphones. Online streaming thereby opens PVL viewership to a much wider audience across the Philippines and even globally.
PVL Champions by Season
| Season | Champion |
| --- | --- |
| 2016 | Pocari Sweat Lady Warriors |
| 2017 | Creamline Cool Smashers |
| 2018 | Creamline Cool Smashers |
| 2019 | Creamline Cool Smashers |
| 2021 | Chery Tiggo Crossovers |
| 2022 | Creamline Cool Smashers |
PVL Individual Awards 2023
Most Valuable Player: Alyssa Valdez
1st Best Outside Spiker: Alyssa Valdez
2nd Best Outside Spiker: Michele Gumabao
1st Best Middle Blocker: Ria Meneses
2nd Best Middle Blocker: Majoy Baron
1st Best Opposite Spiker: Myla Pablo
2nd Best Opposite Spiker: Ces Molina
1st Best Setter: Jia De Guzman
2nd Best Setter: Kyle Negrito
Best Libero: Kath Arado
Highlights from the 2023 Season
PVL's 2023 season commenced with the INVITATIONAL CONFERENCE in February. The conference featured exhibition games between PVL's top teams and international clubs. It created opportunities for cultural exchange through volleyball.
A key highlight was the visit of Kurashiki Saga Koto High School from Japan. The high school team faced off against PVL squads like Creamline. Their matches drew thousands of spectators and got extensive media coverage. Despite losing, Kurashiki won hearts with their sportsman spirit and skilled plays.
The PVL powerhouse Creamline proved their mettle against Kurashiki. Their straight sets victory underlined the quality of talent within the PVL. Creamline's Alyssa Valdez and Michele Gumabao led the squad with impressive performances.
The Invitational Conference also generated huge buzz online, with fans using apps like KUMU for live interactions during matches. Digital media expanded PVL fandom and interactivity beyond just viewership.
Player Spotlight: MVPs and Rising Stars
The 2023 season has showcased PVL's most talented and hardworking athletes.
Alyssa Valdez: PVL MVP
As expected, Creamline's Alyssa Valdez clinched the PVL INVITATIONAL CONFERENCE MVP Award. Her all-around brilliance powered Creamline's wins throughout the tournament. Valdez's quick attacks, clever tips, blocks and aces highlighted her versatility as a player.
Emerging Players
Beyond Valdez, other PVL athletes also grabbed attention through standout performances:
Michele Gumabao (Creamline)- A dependable open spiker and server. Her intensity energized the team.
Myla Pablo (Army Black Mamba)- Her athleticism and power was crucial in Army's run.
Ivana Competente (PLDT)- Her maturity shone as the team's captain and lead scorer.
Such rising talents will shape PVL's future and drive the next generation of Philippine volleyball.
Format and Structure of PVL 2023
PVL's 2023 edition retains its traditional All-Filipino conference format:
All-Filipino Conference
10 PVL teams
Single round-robin eliminations
Top 4 teams qualify for semifinals
Semifinals: 1 vs 4 and 2 vs 3
Finals between winners of semis
This format provides ample opportunities for all PVL squads to showcase their talent against one another. Fans also get to watch exciting knockout matches during the semifinals and finals.
PVL also holds special conferences like the INVITATIONAL CONFERENCE to boost volleyball's popularity further.
Partnerships and Collaborations
PVL has benefited greatly from key partnerships and tie-ups with other brands and organizations.
In 2022, PVL signed a partnership deal with mobile live streaming app KUMU. Select PVL matches were streamed live on KUMU with Taglish commentary. KUMU's interactive features like virtual gifting engaged younger audiences.
PVL also collaborates with Sports Vision Management Group, Inc for its media coverage, marketing and events organization. Sports Vision's extensive experience and network helps PVL expand its reach significantly.
Such partnerships widen PVL's audience and commercial viability as a professional league.
Fan Engagement: Beyond the Court
PVL fosters vibrant fandom online and offline, enabling enthusiasts to immerse themselves in the volleyball experience.
PVL followers actively interact within Facebook groups like "PVL Live Today". Fans discuss matches, cheer their teams and bond over their shared passion. These communities demonstrate PVL's impact in bringing people together.
Diehard fans can also purchase official PVL merchandise including jerseys, t-shirts and souvenirs. By buying tickets to live games, they can witness the action first-hand and cheer courtside. PVL enables fans to tangibly exhibit their support.
Future Prospects of PVL
As PVL heads into its seventh season, expectations and stakes continue rising. Here are some opportunities and predictions for PVL's future:
Youth Development
PVL can help popularize volleyball among young girls by conducting clinics and camps. Guiding promising youth players will build a strong pipeline for the national team.
More International Tie-ups
Future PVL Invitationals can rope in top college teams and clubs from across Asia. This will take cultural exchange through volleyball to the next level.
Media Rights
PVL's viewership figures will enable them to secure larger media rights deals with major networks and platforms. This will unlock more revenue for further growth.
Men's Division
If PVL expands to include a men's division, it can aspire to become a comprehensive national volleyball league.
However, challenges like sustainability, costs and local competition will require strategic thinking ahead.
Conclusion
In just a few years, the Premier Volleyball League has transformed volleyball's standing within the Philippine sporting landscape. PVL provides athletes and fans an avenue to come together through a beloved sport. By embracing digital media and modernizing engagement, PVL has also connected with younger audiences.
Ultimately, the league has laid the foundations for continued advancement of Philippine volleyball. Moving forward, sustaining momentum and raising benchmarks will be key, but PVL's future remains bright. For volleyball supporters across the nation, this is just the beginning of an exciting new era.
FAQs
What is MLB?
MLB stands for Major League Baseball, which is the premier professional baseball league in the United States and Canada.
How did MLB gain popularity in the Philippines?
With increased media coverage, streaming services, and Filipino athletes making waves internationally, MLB has garnered a growing fanbase in the Philippines.
Are there any Filipino players in the MLB?
Yes, there have been Filipino players and players of Filipino descent who've made their mark in the MLB.
Where can I watch MLB games in the Philippines?
Several sports channels and streaming platforms offer live broadcasts and replays of MLB games.
Is there an official MLB store in the Philippines?
While there might not be an exclusive MLB store, many sports outlets and online shops carry MLB merchandise.
Are there local baseball leagues inspired by MLB?
Yes, the Philippines has its own baseball leagues, and while they operate independently, many are inspired by the structures and standards of MLB.
How can I get tickets to MLB games if I want to watch them live in the US?
You can purchase tickets through the MLB's official website or other accredited ticketing platforms.
Does MLB conduct events or outreach programs in the Philippines?
While direct MLB events are rare, baseball clinics and outreach programs occasionally happen, often in partnership with local sports organizations.
Can I buy MLB merchandise online and have it shipped to the Philippines?
Yes, many online retailers ship MLB merchandise internationally, including to the Philippines.
What's the future of MLB in the Philippines?
Given the growing interest in baseball and MLB in particular, it's expected that MLB's presence will continue to grow, potentially leading to more collaborations and grassroots development in the sport.